Story from Fargo, ND
......"A decade of billions in spending in the name of homeland security has armed local police departments with military-style equipment and a new commando mentality. But has it gone too far?".......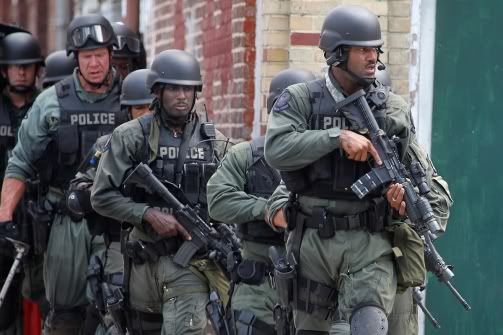 ....."Some real-life episodes, however, are sparking a debate about whether all that gear also creates a more militarized mind-set for local police that exceeds their mission or risks public safety".......
[url=http://www.thedailybeast.com/articles/2011/12/20/local-cops-ready-for-wa... Guerena case, and others are prominently mentioned[/url]
I support law enforcement and realize it is a difficult job often. However I have been increasingly worried by what many see as the increasing "militarization" of civilian law enforcement. This article touches on some of that.
I know it is far worse in the cities and high crime areas but sense that along with this 'military style" weaponization and training in tactics come an increasing sense of "us" vs "them" or the cops against American citizens. It is specifically mentioned in the article the difference between the military and civilian law enforcement. The missions are quite different.
My long term fear is that all of this, and also the accompanying increase in arrogance, on the part of LE will lead to strained relations between cops and civilians. Law Enforcement needs the respect of the citizens in order to accomplish its mission. If citizens lose that respect, because of increasing incidents like Guerena etc, the mission will become much more difficult.
WC